First Saturday in October

Pottawattamie Trail System
Bikes. Beer. Trails. Polka.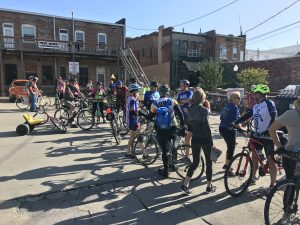 Grab your lederhosen, braids, and alpine hats when you join The 712 Initiative on a bike ride that spans across 22+ miles of our own beautiful trail system! A portion of the proceeds from this event directly support the Pottawattamie County Trails Association.
This cycling event gives you a police escort to our trail system which is sprinkled with several friendly faces from the trails association.  After completion of the ride, our route returns you to the Historic 100 Block. BIKEtober in the Bluffs pairs with BLOCKtober Fest which will be the site of th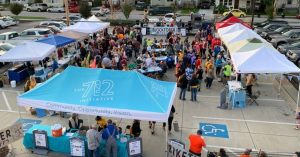 e after party for the ride, as well as Council Bluffs own take on Oktoberfest.  So wear your lederhosen for the ride and then hop right into our beerfest!  This event pairing is sure to give you all the Fall fun you can handle!
Follow BIKEtober in the Bluffs on Facebook