Happening Now
May 1 – October 31

150 North 12th Street
Come Grow with Us at the Iowa Total Care CreekTop Gardens
*Please note: Plots will not be reserved until payment is complete!
Iowa Total Care CreekTop Gardens is a space where both citizens and students are brought to grow produce and receive lessons on gardening. Our garden give locals the opportunity to not only rent a plot to grow their own food but also provides these same people with programming that r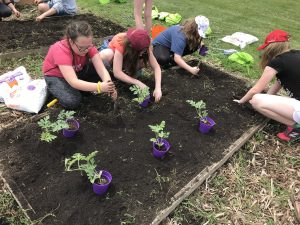 anges from how to plant and prepare your plot to how to can your vegetables for winter. In addition part of the garden is a dedicated learning space for students from the Council Bluffs Community School District (CBCSD).  We have partnered with The Big Garden, the Master Gardeners (ISU Extension), & the Iowa Prairie Network to provide these students with a robust experiential curriculum over the summer month.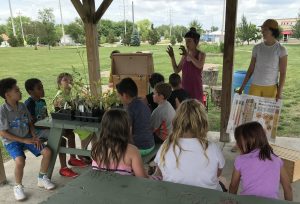 The students not only learn the in's and out's of the gardening experience but they also get to learn about local birds, native plants, pollinators, and may other applicable topics.  Thanks to this communal effort of our partners, these student receive a top notch outdoors experience at CreekTop Gardens. This thriving garden is supported entirely on volunteers and community partners, please click the the 'volunteer' or 'support' button below to help us continue to provide the community with this wonderful outdoor space.
4×8 foot garden plots are available to rent in the spring

We would like to thank our title sponsor for all that they have done and continue to do!

Follow Iowa Total Care CreekTop Gardens on Facebook