Come Share Our Vision
That Council Bluffs is a dynamic healthy community where families and businesses choose to live, work and play.
Mission
The 712 Initiative is aimed at improving the economic vitality in redevelopment areas through investments in built environment, activating public spaces and delivering programs that increase social engagement and healthy lifestyles. As a Council Bluffs' community development and place-making agent, The 712 Initiative focuses on the community's existing assets by amplifying the built environment and addressing distressed properties in order to stimulate the local economy all while providing community activities, and wellness in the key districts we develop in.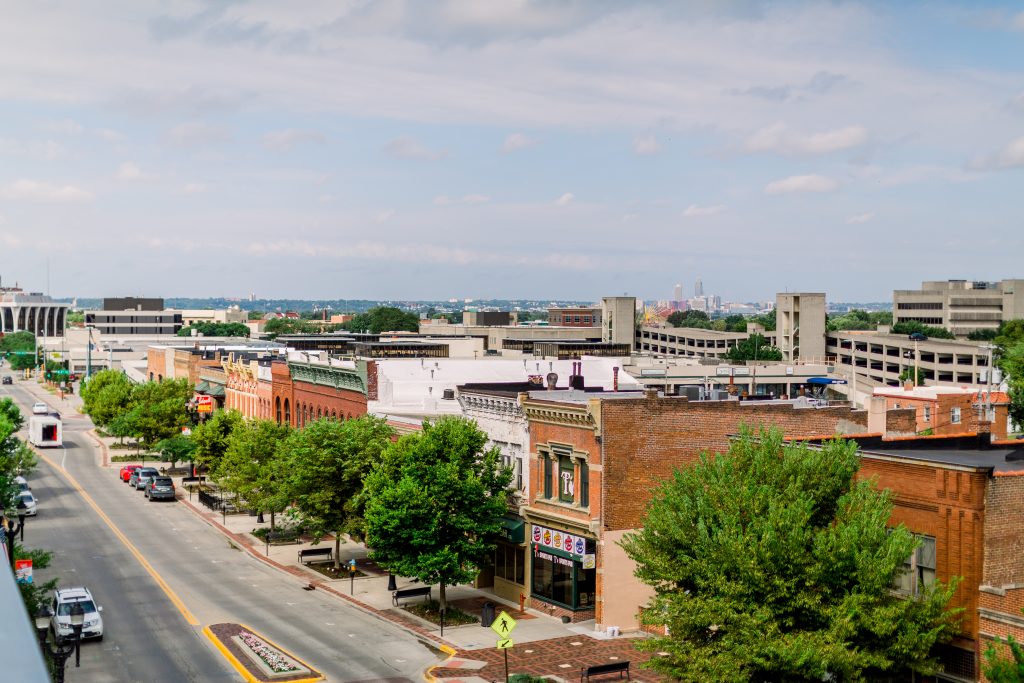 Our Goals
The 712 Initiative will enhance the quality of life for both current and future residents by prioritizing efforts to achieve the following goals:
Build

Increase the variety of quality housing and commercial stock in Council Bluffs

Ensure there is a consistent amount of projects in the redevelopment pipeline.
Increase the number of housing units in Council Bluffs central core and west end, low- and moderate-income neighborhoods.
Increase the tax base in Council Bluffs.
Assist in the attraction of new property investment in the community
Promote and market potential redevelopment projects
Attract

Attraction of new professionals and residents in the community

Increase homeownership in Council Bluffs.
Increase the number of people living downtown and in the west end.
Beautify and stabilize Council Bluffs' neighborhoods in the Downtown District.
Connect

Increase social connectedness and encourage active lifestyles of residents in Council Bluffs

Organize and promote community public space programming and events
Activation of Public Spaces through the implementation of smaller but impactful place making strategies (including but not limited to: art, parklets, bike racks, community gardens)
Engage

Increase and create sustainable civic engagement

Engage the public and neighborhood associations in technical support and volunteerism through redevelopment and neighborhood projects
Sustain

Increase partnerships with the public and private sector while lessening the burdens of government

Secure sponsorship, fee income and donations for programs and organizational support
Attract private and public funders and foundations to programs and organizational support
Leverage local, state and federal dollars to programs, operations and the Council Bluffs community
View The 712 Initiative's Strategic Plan
View The 712 Initiative's 2022 Mid-Year Insiders Update
View The 712 Initiative's 2021 Annual Report
View our past publications