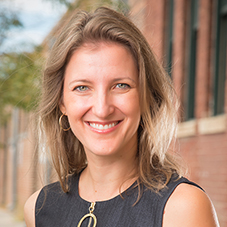 Sheryl Garst
CEO
712-396-2464
sgarst@the712initiative.org
Sheryl leads the team in overseeing the economic vitality in redevelopment areas (specifically the Downtown), activating public spaces, and encouraging healthy lifestyles. Garst holds a Bachelor of Science degree in Community and Regional Planning from Iowa State University and is AICP (American Institute of Certified Planners) certified. Prior to this, she was the Director of Redevelopment for the Council Bluffs Chamber of Commerce where she managed the day-to-day operations of the Pottawattamie County Development Corporation (a parent organization for The 712 Initiative). She has past experience in the planning and implementation of redevelopment projects, developing and managing the Council Bluffs Downtown Revitalization Fund, and regional planning. In her career she's served on numerous boards, commissions, and professional organizations including the American Planning Association, Daily Nonpareil Difference Maker, Lincoln Fairview Neighborhood Association Board of Directors, Council Bluffs Historic Preservation Alliance Board of Directors, Pottawattamie County Community Foundation Board of Directors, and the Metropolitan Area Planning Agency Citizen's Advisory Council. She also was appointed to the City of Council Bluffs City Council in 2011 to serve a 9-month vacancy. In her spare time, Garst spends time with her husband Matt and three children George, Audrey, and Morgan.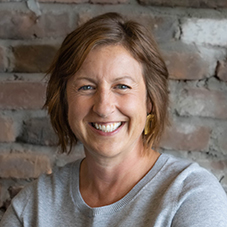 Lynn Dittmer
Director of Redevelopment
712-396-2471
ldittmer@the712initiative.org
Lynn grew up on a farm outside of Remsen, IA, and attended Iowa State University. She holds a Bachelor of Science in Community and Regional Planning. Lynn is very excited to be with The 712 Initiative as she is passionate about the region in which she lives. For Lynn, building on the momentum already here and encouraging new economic opportunities for this community is meaningful work. Her previous work with Omaha/Council Bluffs Metropolitan Area Planning Agency and JEO Consulting provided her with experience in grant writing and administration, strategic planning, as well as facilitation. When not working on redevelopment projects or attending Farmers Market Council Bluffs, Lynn keeps busy in the garden, biking with the family, chasing the kids around, or cheering on the Cyclones.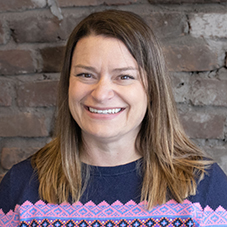 Tammie Dodge
Construction Project Manager
712-396-2472
tdodge@the712initiative.org
Tammie grew up in North Bend, NE, and attended the University of Nebraska-Lincoln. She holds a Bachelor of Science in Community Health Education. Tammie has more than 20 years of experience in construction and project management. When not overseeing one of our many project sites Dodge likes to garden and watch baseball, specifically the Chicago Cubs as she goes to spring training each year. She also keeps busy spending time with her friends and family, including her two children.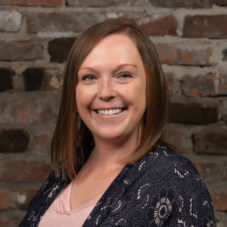 Katie Kyker
Director of Donor Relations and Communications
712-396-2467
katie@the712initiative.org
Katie grew up in in Hudsonville, MI and moved to Chicago to attend college. She holds Bachelor of Arts degrees in Psychology and Sociology from DePaul  University as well as a Master of Social Work degree from Loyola University, with a concentration in Nonprofit Management and Philanthropy. Katie has over a decade of nonprofit experience and has a passion for supporting the community. Katie is a member of Rotary and a Leadership Council Bluffs Alumni. In her free time, Katie enjoys traveling, finding the newest taco joints, and spending time with her husband Andrew and their twin boys, Will and Trey.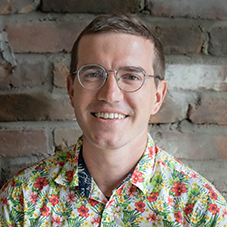 Turner Morgan
Neighborhood Coordinator
712-396-2476
tmorgan@the712initiative.org
Turner is a lifelong resident of Council Bluffs and a firm believer in the power of collaboration. He holds a Bachelor of Arts in English from Creighton University and came to The 712 Initiative with 8 years of nonprofit experience with Habitat for Humanity of Omaha. Turner is grateful for the opportunity to work in his hometown, bringing neighbors and stakeholders together to find solutions to problems and help creative projects materialize. On his days off, you can find Turner tending to his backyard flock of chickens, or plopped on the front porch with his wife Abby and son J.J. Murphy. Turner is a member of the Gibraltar Neighborhood Association and ImpactCB.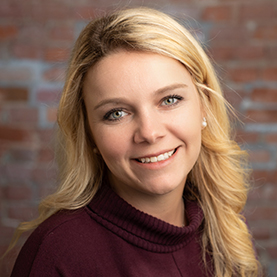 Emily Winckler
Director of Programming and Events
712-396-2463
emily@the712initiative.org
Emily grew up in Sioux Falls, SD and was a college athlete at the University of South Dakota. She holds a Bachelor of Science and a Masters of Arts, both in Kinesiology and Sport Management. Emily's passion is for events and is excite to grow the already established 712 Initiative events while implementing more for the local Council Bluffs Community. Her previous work with the Omaha Sports Commission has provided her with experience in all aspects of events in the Omaha/Council Bluffs Metropolitan Area. When not working on events and programs, Emily enjoys playing with her puppy, golfing, and planning new places to travel and explore.