Council Bluffs is home to many vibrant neighborhoods! The 712 Initiative aims to improve social-connectedness and strengthen neighborhoods throughout the community.
We've created a map of the entire Council Bluffs community broken down by neighborhoods. See what neighborhood you live within and what's nearby.
This portable party trailer includes everything you need to provide an entertainment space for your neighborhood and it's free to Council Bluffs residents!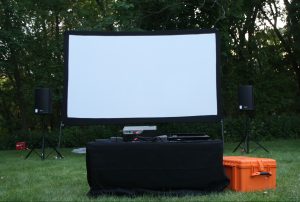 Our newest program provides you with all the equipment to host a movie night in your own backyard!