Historic renovation of creative live/work space with 36 affordable housing units for artists.
Two 4-story warehouses were built in 1891 and 1896 for International Harvester, a manufacturer and distributor of farm implements, have been used for dry storage the past fifty years. In 2003, the 712 Initiative purchased the property from ConAgra with intent to market to a developer for a residential use.  In 2006, seeking to revitalize downtown Council Bluffs, Artspace was invited to explore the feasibility of transforming a former International Harvester Warehouse into an affordable live/work project for artists. The Harvester is a four-story building with approximately 47,000 square feet in the main structure and an additional 24,000 square feet in a spacious one-story addition that dates from 1928.
This sturdy brick structure has found new life as the Harvester Artspace Lofts, a 36-unit project that also provides 5,320 square feet of space for arts-friendly commercial use, including a thriving coffee shop and meeting space, and an award- winning florist. Since its completion in 2010, the Harvester has become a welcome addition to the area's arts scene. Among its residents are a number of artists who have moved from Omaha to take advantage of the Harvester's affordable rents. The Harvester is part of a burgeoning renaissance of downtown Council Bluffs that has seen the addition of several creative businesses and restaurants in recent years.
Residential: 36 affordable housing units for artists
Commercial: 5,320 sq.ft. including Oracle Art Supply, Loess Hills Floral, Guitar Lessons
712 Role: Acquisition, gap financing
Sources of Financing: 712 Downtown Revitalization Fund, Low Income Housing Tax Credits, Tax Increment Financing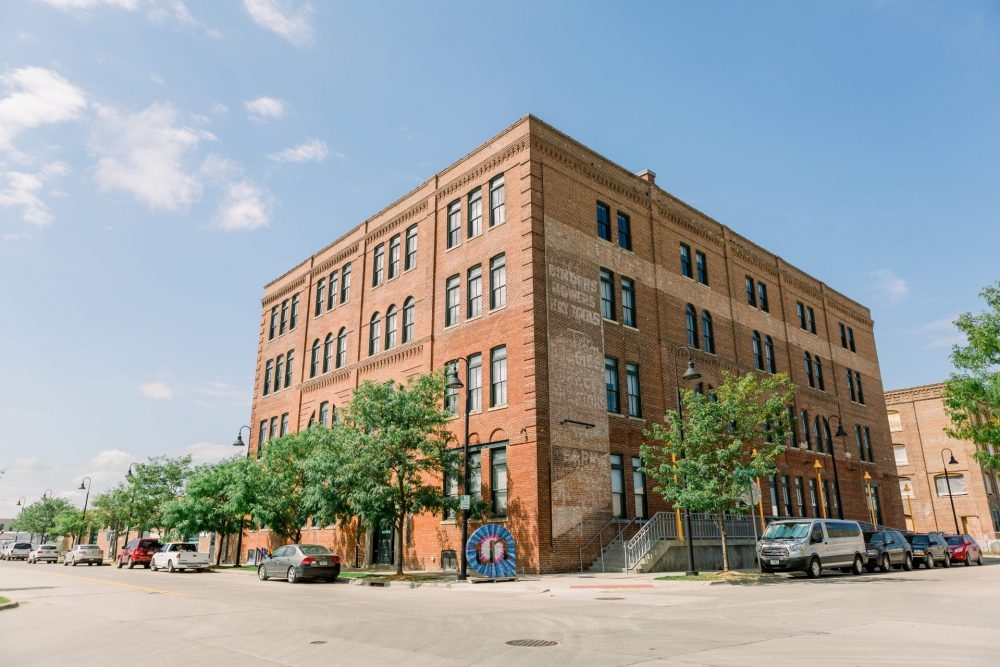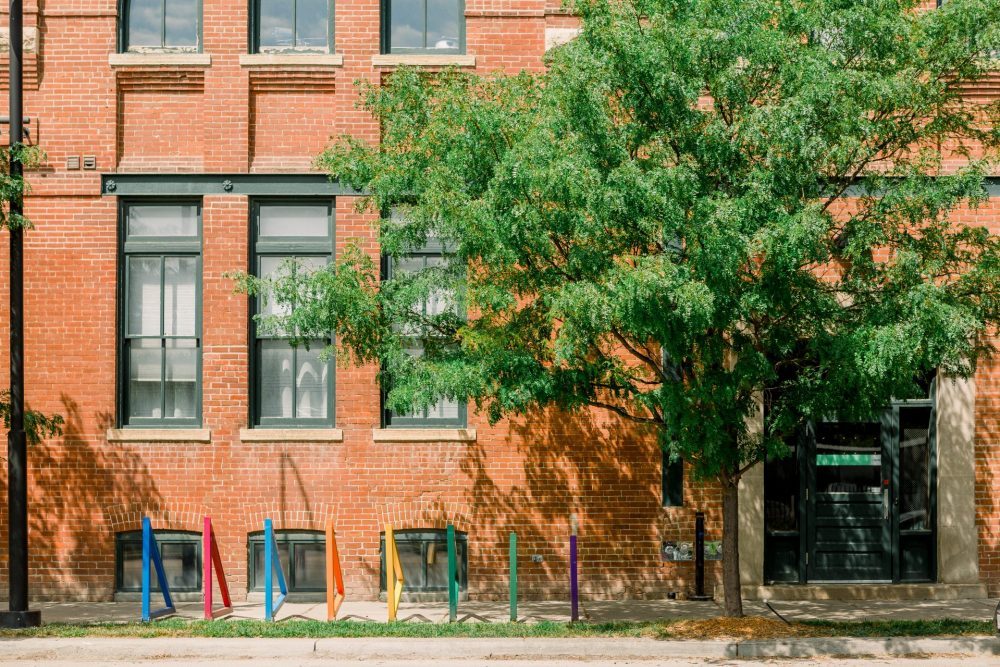 Click, press enter or space to view the previous picture in the gallery.
Click, press enter or space to view the next picture in the gallery.