Historic renovation of commercial space for Council Bluffs Saving Bank, now Availa Bank headquarters.
The building was originally constructed as the office and printing operation for The Daily Nonpareil newspaper. In 1963, the Nonpareil embarked on a major addition to the south that connected directly to the south façade of the 1926 structure. The entire west façade of the new structure and 1926 structure was covered over with large, windowless precise concrete panels.
In 2003 the Nonpareil moved to a new location. The 712 Initiative acquired the property in 2004 and the property remained vacant and secured until the right development concept developed. In 2005, Council Bluffs Saving Bank, now Availa, expressed interest in making the old Nonpareil Building as their main branch. The 712 in partnership with the City of Council Bluffs and National Development Council secured multiple sources of financing to make the project work including but not limited to: New Markets Tax Credits, City Section 108 loan, historic tax credits and tax increment financing.
The building's face was restored to the original 1926 brick, the previous facade dismantled/removed, and the south end, added in 1963, was demolished. A smaller urban wall was then created to preserve a physical presence where the bank's drive-thru and parking are located.
Developer: J Development
Architect: Schemmer & Associates
The 712 Initiative's Role: Site assembly, tenant and developer recruitment, gap financing
Sources of Financing: New Markets Tax Credits, Rehabilitation Tax Credits, Section 108 loan, tax increment financing, 712 acquisition loan, deferred developer fee, 712 forgivable storefront loan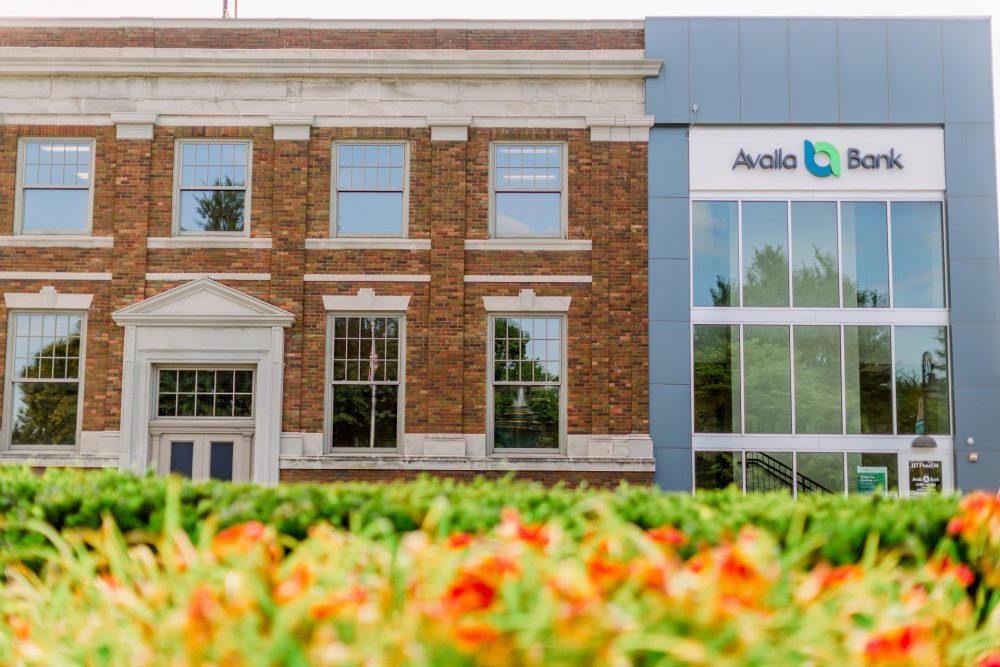 Click, press enter or space to view the previous picture in the gallery.
Click, press enter or space to view the next picture in the gallery.