Relocation of existing business to retain 150 jobs and redevelopment of old site.
Omaha Standard had outgrown their location and needed a new site in order to keep up with industry standards. Retaining the jobs within Council Bluffs was a priority and a site on S. 11th Street was found. In September 2004, the 712 Initiative secured a purchase option with Omaha Standard for their West Broadway property, after they announced the consolidation of their three manufacturing facilities. In 2005, the 712 and the City of Council Bluffs agreed to expand the redevelopment project to include four additional properties immediately to the west of Omaha Standard. These properties were highly contaminated and were remediated through the State of Iowa's underground storage tank fund.  Monitoring of these sites is still ongoing. There were also incredibly blighted properties adjacent to the contaminated parcels that were unsafe for the Thomas Jefferson High School student population. The acquisition of these sites opened up two entire city blocks or 7.2 acres for redevelopment, which now includes a Hy-Vee, Hy-Vee Gas, and First National Bank, all new commercial space on the West Broadway corridor. This placed a grocery store in an under-served neighborhood. The construction of the new facility was also the first New Markets Tax Credit projects in the country which was facilitated by the National Development Council.
Sources of Funds: City of Council Bluffs Tax Increment Financing, 712 Loan, Private consortium of lenders with line of credit for acquisition and demolition, State of Iowa IDNR Underground Storage Tank fund.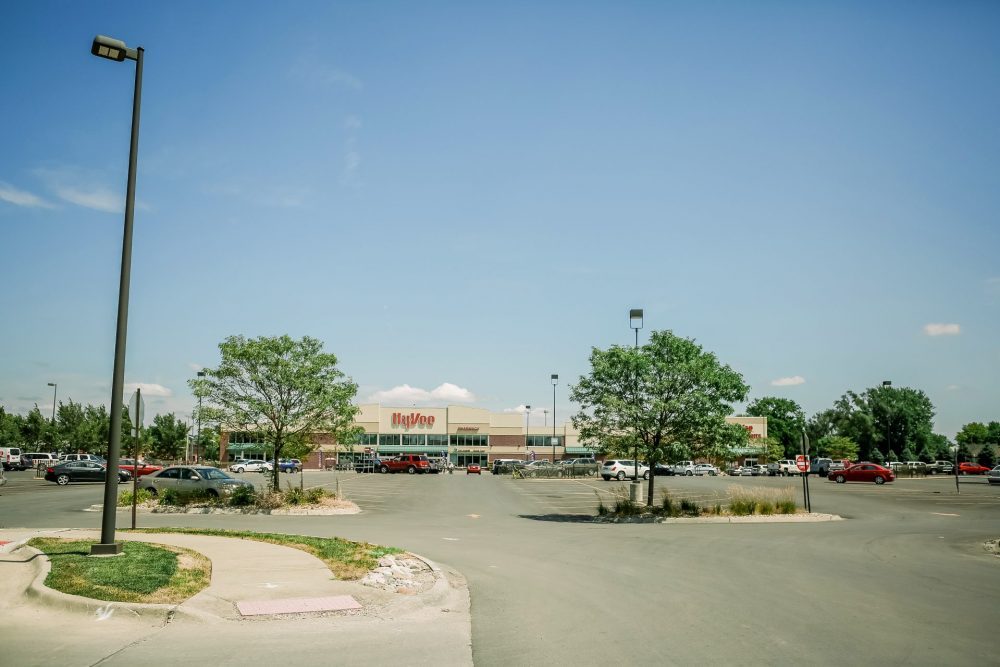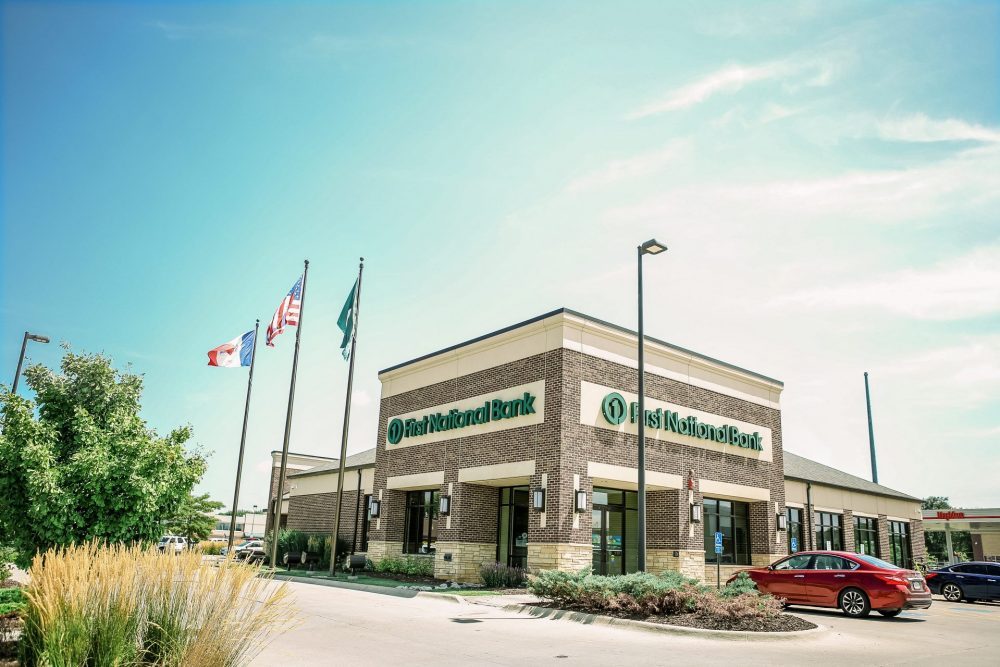 Click, press enter or space to view the previous picture in the gallery.
Click, press enter or space to view the next picture in the gallery.