Good Neighbor Awards
Our annual volunteer awards recognize the outstanding commitment of volunteers completed in the past year alongside our nonprofit. We've worked with so many amazing volunteers in 2020 (over 400!) but these people went above and beyond to help The 712 Initiative throughout the year.
2020

Volunteer Group of the Year – Reiver Cheerleading

Members of the cheer team assisted in the weekly effort to set up and tear down Farmers Market Council Bluffs throughout the summer along with assisting in annual maintenance at CreekTop Gardens. All told, they volunteers more than 140 hours of their time throughout 2020.

"Having the opportunity to work along side the 712 to strengthen our community has been nothing short of a privilege. The student-athletes were able to grow and learn through hands- on experiences that will ultimately enhance the quality of life for both current and future residents. It means a great deal to the athletes, coaches, and community college to be able to dedicate our time to something bigger than just ourselves." – Raven Gau, Head Couch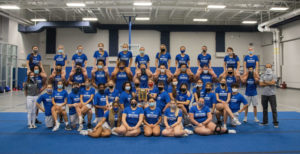 2020

Business Partner of the Year – PowerTech

We partnered with PowerTech on our 100 Block Passageway project and they went above and beyond with their help. The local business provided the materials and labor in-kind to install festoon lighting in the passageway. Their support has helped our grant go even further on the project.

"PowerTech was very excited to partner with The 712 Initiative on this project! We're passionate about reinvesting in our community, and especially the 100 Block where some of the local businesses that we value reside. We hope that everyone who loves the 100 Block will enjoy it!" – Josh Kallsen, President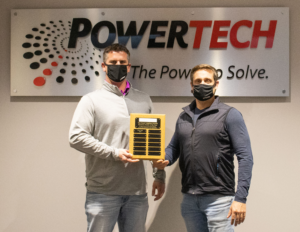 2020 Volunteer of the Year – Timm Bryant
Timm reached out last May about volunteering with our demolition projects because his workplace encourages employees to volunteer as part of their community giveback efforts. Since then he has been a regular on our Housing Revitalization Program and Rock the Block volunteer projects.
"Timm was one of the very first volunteers to help out with our housing revitalization efforts and I'd like to dub him our first "regular" – which are the backbone to programs like these.  He is incredibly reliable, keeps us working smarter and not harder, and never complains. He's doesn't mind if we're building a front porch, or tearing out old gross carpet. I've greatly enjoyed building next to him." – Turner Morgan, Neighborhood Coordinator