3 story mixed use new construction containing 26 apartments, 10 row homes, a parking structure, and first floor commercial space.
The property was purchased and cleared by the 712 Initiative after the community determined that the existing building was beyond repair. The site was highly contaminated with numerous leaking underground storage tanks which were disposed of and land remediated prior to developer recruitment. The completed project helped to continue the urban wall, matching that of the north side of the Historic 100 Block while adding much needed residential density to add to the district vitality and increased activity.
Residential: 19 income restricted units, 17 market rate unit
Commercial: 9,300 sq.ft. including Smith Peterson Law Office & Verizon
712 Role: Site assembly, demolition, environmental remediation, gap financing
Developer & General Contractor: J Development
Sources of Funds: City HOME, tax increment financing, 712 Downtown Revitalization Fund, deferred developer fee, traditional bank financing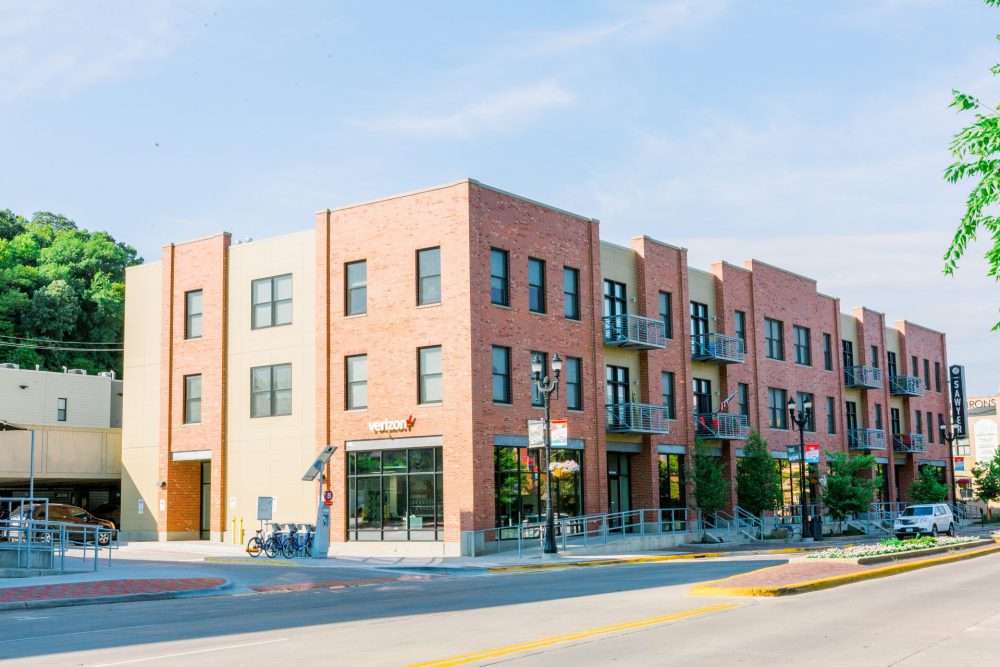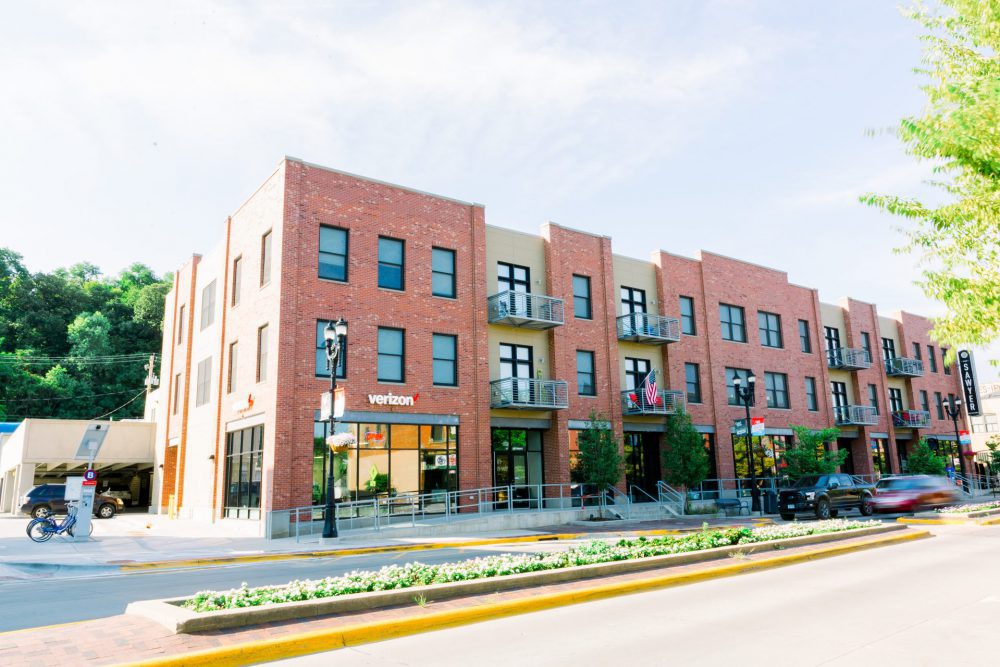 Click, press enter or space to view the previous picture in the gallery.
Click, press enter or space to view the next picture in the gallery.